Download FRSC Past Questions and answers here at Past Questions Forum. All individuals who have applied for the Federal Road Safety Corps (FRSC) recruitment are strictly advised to get the FRSC Recruitment Past Questions and answers. The FRSC recruitment past questions and answers is a complete guide to pass the FRSC recruitment screening examinations. Every individual that get's a copy of this past question can stand out boldly to say that he or she has prepared thoroughly for the Federal Road Safety Corps (FRSC) recruitment screening exams. Download Civil Defence Past Questions. Below is the FRSC sample questions. We provide the latest & updated version of the Federal Raod Safety Corps (FRSC) recruitment past question and answers.
---
Payment Options
To make payment using your ATM card click on

"Get Past Questions Now"

button above otherwise make payment to the account below.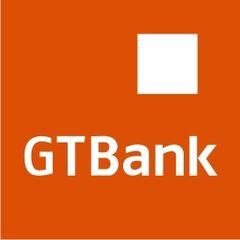 Account Name: Peace David
Account Number: 0492152088
Bank Name: GT Bank
---
Once your payment it successful kindly send the

"PAST QUESTION"

you need, your

"ACCOUNT NAME"

and

"EMAIL ADDRESS"

to 08058135496 or click on the

BUTTON

below to send via WhatsApp.
CLICK TO SEND ON WHATSAPP
About Federal Road Safety Corps (FRSC)
Federal Road Safety Corps is the government agency for the administration of road safety in Nigeria with statutory responsibilities.
Agency executive: Boboye Olayemi Oyeyemi, Corps Marshall
Year Established: February 1988, Nigeria
Established by; National Assembly of the Federal Republic of Nigeria
General nature: Federal law enforcement
Headquarters location: Abuja
Motto: Creating a Safe Motoring Environment in Nigeria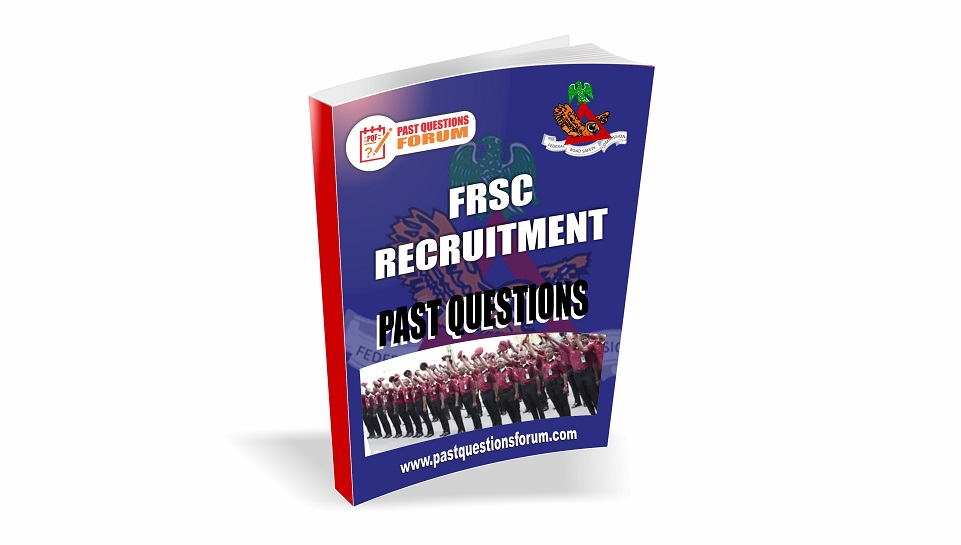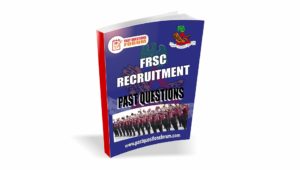 FRSC Sample Questions
Question one As were many colonial administrators, Gregory was ____ in his knowledge of the grammar of the local language, though his accent was ____
A. deficient – poor
B. competent – adequate
C. faultless – awful
D. well-versed – effective
E. erratic – eccentric
Question two Class V driving license is for
A. agricultural machineries and tractors
B. earth moving vehicles
C. government convoy
D. physically challenged persons
Question three We live in a ____ age; everyone thinks that maximizing pleasure is the point of life.
A. ubiquitous
B. propitious
C. sporadic
D. corrupt
E. hedonistic
Question four How many 3-inch segments can a 4.5-yard line be divided into?
A. 15
B. 45
C. 54
D. 64
E. 84
Question five Agenda: meeting
A. Programme: function
B. Performance: ticket
C. Map: scale
D. Footnote: article
Question six Which of the following planets rotates clock wise?
A. Pluto
B. Jupiter
C. Venus
D. Mercury
Question seven A teacher has 3 hours to grade all the papers submitted by the 35 students in her class. She gets through the first 5 papers in 30 minutes. How much faster does she have to work to grade the remaining papers in the allotted time?
A. 10%
B. 15%
C. 20%
D. 25%
E. 30%
Question eight The minimum age for driving is….while terminal age for driving is…..
A. 16 and 72
B. 18 and 70
C. 15 and 75
D. 20 and 80
Question nine The teacher accused me of ____ because my essay was so similar to that of another student.
A. procrastination
B. plagiarism
C. copyright
D. confusion
E. decorum
Question ten What is the next-highest prime number after 67?
A. 68
B. 69
C. 71
D. 73
E. 76
How to Get FRSC Past Question
To get the Federal Road Safety Corps (FRSC) Recruitment past questions and answers, click on GET PAST QUESTION NOW  button and proceed to payment page.
Payment Options
Pay with ATM debit card (use your ATM card to make payment online)
Pay via Bank branch (use you mobile phone to make a transfer or copy account details to the bank for payment)
After downloading your past question from your email address kindly encourage us by rating our products and services and as well leave a review in the review tab above.