Last Updated on January 4, 2023
Private universities have their own set of prerequisites and procedures for admission. Their computer-based screening test, on the other hand, continues to be reliable. Due to a lack of sufficient information and assistance, many students have failed this process. Don't make the same mistake as these other students; download the Covenant University Post UTME Past Questions and Answers RIGHT NOW and begin preparing for Covenant University entrance in 2023/2024.
You may wish to Download MOUAU Post UTME Past Questions
CU Post UTME Cur Off Mark

Because the CU Post-UTME Examinations is an interview process, you'll be expected to get 70 percent of the questions right.
Meanwhile, you must pass the fundamental JAMB cut-off mark of 180 before considering the Post UTME process.
CU has set a specific cut-off for JAMB tests over the years. The 180 is the cut-off point.
Nature of Covenant University Post UTME Exam
The CU post utme examinations is divided into two basic parts which are:
The Computer Based Test (CBT) and
The Oral Interview
The CU uses the Computer Based Test (CBT) to evaluate your academic standing and hence decide whether you should be part of the school or not.
The good news, however is that the CBT is not usually tough. You would be asked simple quantitative and qualitative reasoning questions. If you can score at least 70% in the CBT, you are good to go.
It is not difficult to complete the Oral Interview. You will be asked questions about topics that you are completely aware of and for which you are expected to have answers. The responses you offer to the questions asked, as well as your look, composure, and the way in which you give those responses, will be used to evaluate you. As a prospective Covenant University, Ota student, this is the best we can offer for you.
It's critical to link with people who have attempted CU before and have scales through to stay on top of the screening jargon. I'm referring to the school's current students. Lecturers at the school are the second group you should inquire about the screening.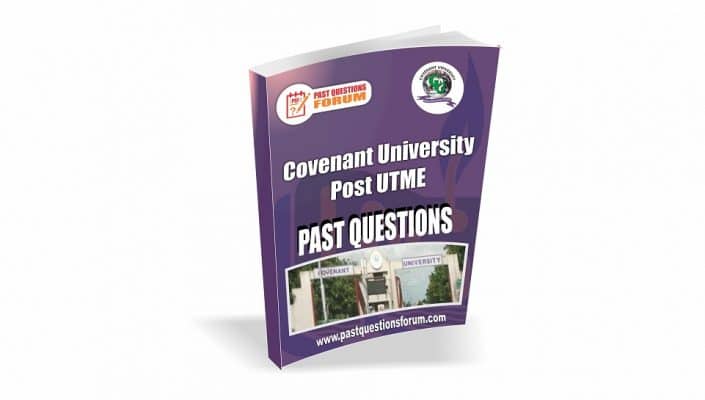 Free CU Post UTME Past Questions [Sample Question]
Below is the free version of the Covenant University post utme past questions. You can get the complete version of this material after successful payment.
Question one In a school, 220 students offer Biology or Mathematics or both. 125 offer Biology and 110 mathematics. How many offer Biology but not Mathematics?
(A.) 95
(B.) 80
(C.) 125
(D.) 11
Question two Simplify: 52.4 — 5.7 — 3.45 — 175
(A.) 41.4
(B.) 41.5
(C.) 42.1
(D.) 42.2
Question three A trade bought goats for N4, 000.00 each. He sold them for N180, 000.00 at a loss of 25%. How many goats did he buy?
(A.) 60
(B.) 50
(C.) 45
(D.) 36
Question four A circle with a radius 5cm has its radius increasing at the rate of 0.2cm. what will be the corresponding increase in the area?
(A.) 2n
(B.) 5n
(C.) 11
(D.) 4n
Question five A cinema hail contains a certain number of people. If 22 Y2 (% are children, 47 Y2 are men and 84 are women, find the number of men in the hall
(A.) 63
(B.) 84
(C.) 113
(D.) 133
Question six X varies directly as the product of U and V and inversely as their sum. If x = 3 when u = 3 and v = 1 what is the value of x if u = 3 and v = 3?
(A.) 3
(B.) 4
(C.) 6
(D.) 9
Question seven The length a person can jump is inversely proportional to his weight. If a 20kg person can jump 1.50m, find the constant of proportionality
(A.) 60
(B.) 30
(C.) 20
(D.) 15
Question eight Find the value of x and y respectively if 3 x — 5y + 5 = 0 and 4x — 7y + 8 = 0.
(A.) -5, -4
(B.) – 4, -5
(C.) A,5
(D.) 5,4.
Question nine A trapezium has two parallel sides of length 5cm and 9cm. If the area is 21cm3, find the distance between the parallel side.
(A.) 3cm
(B.) 4cm
(C.) 6cm
(D.) 7cm.
Why Must you get The Covenant University Post UTME Past Questions?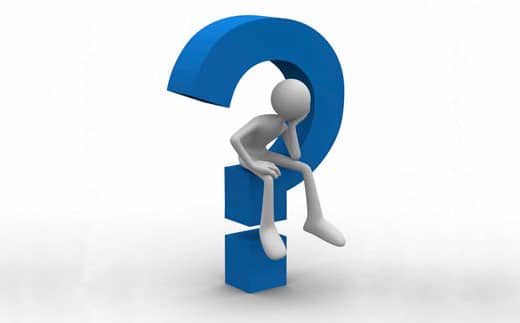 The most important purpose to obtain Covenant University Post UTME past questions and answers is to ensure your acceptance into CU.
So, if you want to improve your chances of getting into Covenant University, you should start preparing for the Covenant University Post-UTME screening right now. You may accomplish this by looking at their previous questions to observe how they ask questions and the types of questions they ask.
The reason for this is that if you look at the questions by year, you'll notice that some of them are repeated by the school. Where they don't ask the same questions every year, they choose questions from specified subjects in your course combination.
As a result, the remaining 20% is dependent on your desire to learn more about the recurring topics, utilizing our Covenant University Past Questions as a reference.
How to Get Covenant University Post UTME Past Questions and Answers
To get the latest version of the CU post utme past questions with detailed solutions, kindly click on the GET PAST QUESTION NOW button and you will be directed to our secured payment page. We have two payment methods available. Kindly choose a bank transfer or ATM debit card payment method.
DISCLAIMER
Pastquestionsforum is a global focused test-prep company. It is our duty to provide you with the most comprehensive study materials for your examination. Our study materials are focused on extensive analysis, input from previous test candidates, and, on occasion, official/privileged study materials made available by examination bodies and testing agencies.