The NDDC Scholarship Past Questions and answers is available on this page. With just one click you can get the Niger Delta Development Commission Scholarship past questions and answers without stress all you need to do is follow instructions on this page to get the Niger Delta Development Commission Scholarship past question. Before we proceed we will look at the advantages of the Niger Delta Development Commission Scholarship past questions and answers
---
Payment Options
To make payment using your ATM card click on

"Get Past Questions Now"

button above otherwise make payment to the account below.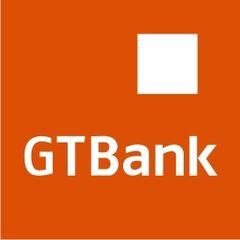 Account Name: Peace David
Account Number: 0492152088
Bank Name: GT Bank
---
Once your payment it successful kindly send the

"PAST QUESTION"

you need, your

"ACCOUNT NAME"

and

"EMAIL ADDRESS"

to 08058135496 or click on the

BUTTON

below to send via WhatsApp.
CLICK TO SEND ON WHATSAPP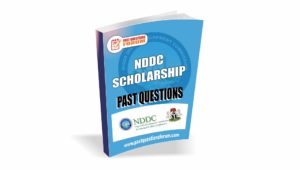 Advantages of the NDDC Scholarship Past Questions
the Niger Delta Development Commission Scholarship past questions has a great advantage in the sense that it serves as a complete guide to the NDDC scholarship examination. The Niger Delta Development Commission Scholarship past questions is a sure guarantee to pass the scholarship examination.
Let's look at the Niger Delta Development Commission Scholarship sample questions
Question one The parliamentary session degenerated into ____ with politicians hurling ____ at each other and refusing to come to order.
A. mayhem – banter
B. disarray – pleasantries
C. tranquillity – invectives
D. anarchy – insults
Question two A body that absorbs all the radiation falling on it is called a
A. good absorber
B. perfect black body
C. black body
D. good emitter
Question three Which of the following points lies on the circle with centre (3, -2) and radius 3 units?
A. (3,1)
B. (1,3)
C. (-1,3)
D. (-3,1)
Question four A die and a coin are thrown together. The probability of obtaining a prime number on the die and tail on the coin is
A. 1/2
B. (1/2)2
C. (1/2)3
D. (1/2)4
Question five Quantum nature of light is not supported by the phenomenon of
A. Compton effect
B. Photoelectric emission
C. Emission or absorption spectrum
D. Diffraction of light
Question six When was the NDDC inaugurated?
A. 1999
B. 2000
C. 1996
D. 2005
Question seven THRUST : SPEAR
A. mangle : iron
B. scabbard : sword
C. bow : arrow
D. fence : epee
Question eight Ilaje is a town in which state of Nigeria?
A. Edo
B. Imo
C. Ondo
D. Rivers
How to Get The Complete NDDC Scholarship Past Questions
Individuals should click on the GET PAST QUESTION NOW button to get the latest and updated copy of the Niger Delta Development Commission Scholarship past questions and answers. Payments can be made either online using your ATM card or mobile transfer using you mobile phone. After successful payment the past question will be sent to your email address in PDF format for download.