Last Updated on August 7, 2021
Get your copy of the MOBIL Scholarship Past Questions and answers with just a click. Individuals preparing for the MOBIL Scholarship examinations should follow instructions on this page to get their scholarship past questions in PDF format. Before we proceed let's look at the benefits of the MOBIL scholarship examination past questions.
Benefits of MOBIL Scholarship Past Questions
The MOBIL past questions you are about to download is a complete guide to the MOBIL scholarship examinations and so it is advised that individuals preparing for this examination get the latest version of the examination past questions as well as the answers.
Lets look at the MOBIL scholarship sample questions below.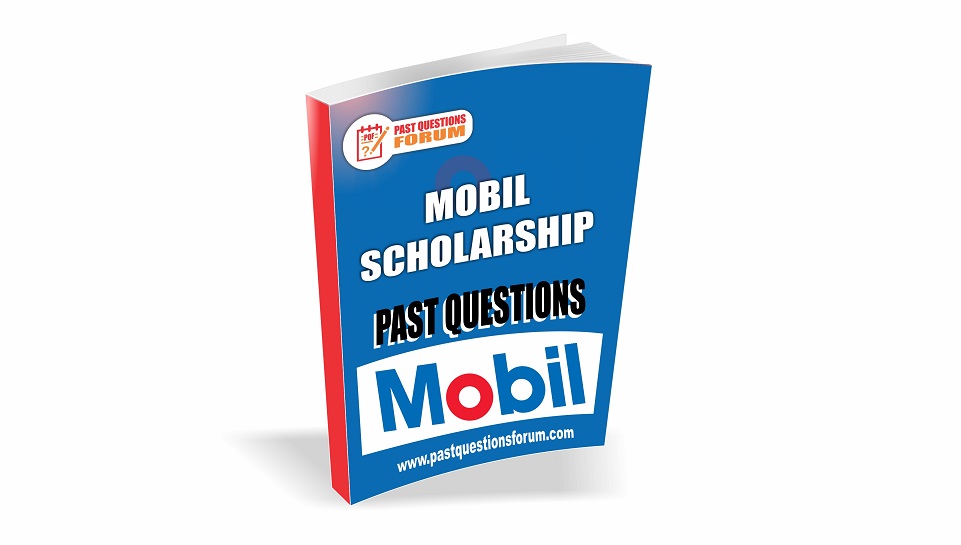 FREE MOBIL Exam Past Questions (Sample Questions)
Question one Acompany imported three items on which duty had to be paid. The items cost $340,$210, and $165 and duty was charged at rates of 18%, 15% and 12% respectively.How much duty was paid in all?
A.$107.60
B.$112.50
C.$128.70
D.$602.50
E.$715.00
Question two Whatis the maximum number of items weighing 4.5 kg that can safely be packed in acontainer strong enough to hold 600 kg?
A.13
B.75
C.133
D.240
E.270
Question three 90%of all customer enquiries must be dealt with by the end of each week. If therewere 250 enquiries last week, how many of them should have been dealt with bythe end of last Friday?
A. 215
B.220
C.225
D.230
E.235
Question four Threebusiness machines are priced at $274.50, $287.00 and $295.30. What is theiraverage price?
A.$276.60
B.$279.60
C.$282.60
D.$285.60
E.$285.90
Question five Whatis the total weight of 9 parcels each weighing 5.25 kg and 7 parcels eachweighing 3.5 kg?
A. 24.5 kg
B. 47.25 kg
C. 49.70 kg
D. 70.25 kg
E. 71.75 kg
How to Get the MOBIL Exams Past Questions
Follow this simple instruction to get you scholarship past question. Kindly click on the GET PAST QUESTION NOW button and proceed making payments either online using your ATM card or using you mobile transfer with your mobile phone. At the end of a successful payment the past question will be sent to your email address for download in PDF format.
DISCLAIMER
Pastquestionsforum is a global focused test-prep company. It is our duty to provide you with the most comprehensive study materials for your examination. Our study materials are focused on extensive analysis, input from previous test candidates, and, on occasion, official/privileged study materials made available by examination bodies and testing agencies.