The University of Ibadan, UI Post Utme Past Questions and Answers has been uploaded on this page for all candidates who applied for the admission into the University of Ibadan. Please we advise all candidates no to be in hurry to live this website, read still the end of this article as we we show how to prepare for the screening exams with the help of our past questions study pack continue reading….
---
Payment Options
To make payment using your ATM card click on

"Get Past Questions Now"

button above otherwise make payment to the account below.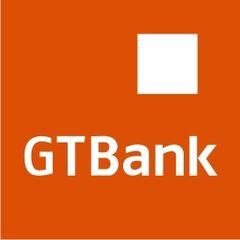 Account Name: Peace David
Account Number: 0492152088
Bank Name: GT Bank
---
Once your payment it successful kindly send the

"PAST QUESTION"

you need, your

"ACCOUNT NAME"

and

"EMAIL ADDRESS"

to 08058135496 or click on the

BUTTON

below to send via WhatsApp.
CLICK TO SEND ON WHATSAPP
Do You really want to succeed  in the UI screening exams? if yes make payment and get the latest version of the University of Ibadan Post UTME Past Questions and Answers. Note that the material will be sent to you in a PDF format.
Also Download: FUNAAB Post UTME Past Questions
University of Ibadan, UI
The University of Ibadan, UI was Established in 1948, the University of Ibadan is the first university in Nigeria, the UI as it is affectionately referred to. It was a College of the University of London in a special partnership arrangement until 1962, when it became a full-fledged independent Institution. The University, which began with academic programs in the fields of Arts, Science and Medicine, is now a comprehensive learning town with academic programs in seventeen Faculties, namely Arts, Science, Basic Medicine, Clinical Science , Agriculture, Social Science , Education, Veterinary Medicine , Pharmacy, Technology, Law, Public Health, Dentistry, Economics, Renewable Natural Resources.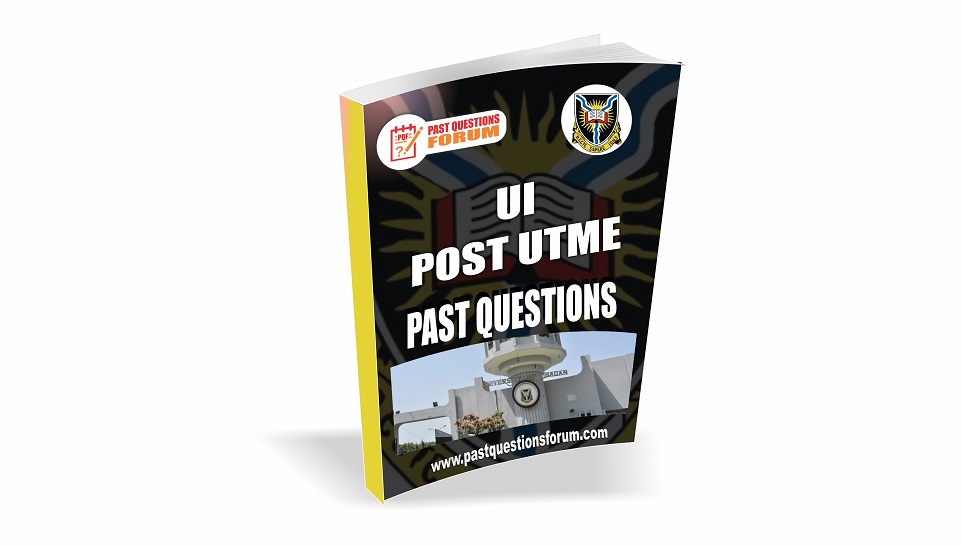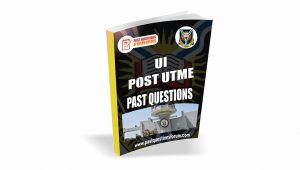 UI Post UTME Past Questions and Answers PDF Download
The University of Ibadan has been compiled from past screening exam questions conducted by the management of the University of Ibadan during her past post utme screening examinations. It is highly recommended that all students who wish to study in the University of Ibadan, UI get the latest version of the material here. The material consist of Agricultural Science, Biology, Chemistry, Christian Religious Studies (CRS), Economics, English, Financial Accounting, Geography, Government, History, Literature, Mathematics, Physics.
Free UI Post UTME Past Questions and Answers PDF Download
The University of Ibadan UI Post UTME past Questions and answers has been uploaded on this page for free. Students can now go through the free version of the University of Ibadan post utme past questions before making payment for the complete version. Note that the past question posted below is just a sample copy. The complete and updated version of the material will be sent to your email address after payment.
Question one Trees can be classified into two classes namely
A Wood and woodlot
B Mediterranean C wood and temperate wood
C Hardwoods and softwoods
D Badwoods and Deciduous wood
Question two The force which results from attraction between the two unlike materials is called…….
A Adhesion
B Cohesion
C Friction
D Couple.
Question three The general name for a plant that is considered to be a pest is
A tree
B shrub
C Weed
D Herb
Question four The forest is made up of –
A Stone, rock, gravel and trees
B Animals, trees, shrubs and
B herbs
C Teak, Elephant, paper and fire
D Wood, coal, gas and leaves
Question five The following are micronutrients, except:
A Sulphur;
B Iron
C Copper
D A Molybdenum
Question six The list below consists of fiber sources, which one is not correct?
A Coir, wood, bast, asbestos
B Wool, asbestos, sisal, pineapple
C Glass, Plantain, Okra, Hemp
D Banana, flax, sisal, kenaf
Question seven The process by which green plant manufacture their food is called………
A Osmosis
B Photosynthesis
C Transpiration
D Respiration
Question eight The most effective method of controlling or preventing viral diseases in plant is by
A A Planting resistant varieties
B Spraying crops regularly
C Treating seeds with chemicals
D Burning affected crops
Question nine The process by which soil gets wetted up is known as…………
A Wetting
B Erosion
C Capillarity
D swelling
Question ten The reproductive cells of crops are called (\
A gametes
B genes
C anthers
D zygote
Question eleven The following are examples of formulated pesticide product except
A dusts e.g. Actellic
B dust
B active ingredient
C Emulsifiable Concentrate e.g. Gammalin 20
D Soluble Concentrate e.g. Novacron 40
Question twelve The removal of excess water from a plant through the stomata is…….
A Transpiration
B A Pollination
C Absorption
D Photosynthesis
How to Get the University of Ibadan Post UTME Past Questions
To get the latest version of this material, Kindly hit the GET PAST QUESTION NOW button and you will be directed to where you can make payments. Payments can be made either online using your ATM card or via mobile transfer. Simply select a payment option and hit the Pay Now button to make payment.
After successful payment, the material will be sent to your email address in a PDF format
University of Ibadan UI Frequently Asked Questions
ui post utme question format
ui post utme practice question
ui post utme syllabus 2020
ui post utme subjects
university of ibadan post utme past question download
ui post utme syllabus 2020
ui post utme 2020
ui post utme exams