Nigerian Army Recruitment Past Questions.. Are you searching for the NA Past Questions and answers? Have you applied for the Nigerian Army recruitment and need a complete guide for the Nigerian Army Interview? I want to let you know that your search ends here. On this page you will get to see the latest version of the Nigerian Army Past Questions as well as the answers. All you need to do is to follow the steps below to get your past question in PDF format.
---
Payment Options
To make payment using your ATM card click on

"Get Past Questions Now"

button above otherwise make payment to the account below.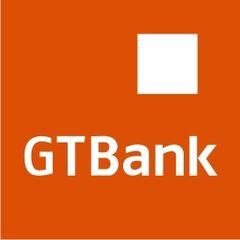 Account Name: Peace David
Account Number: 0492152088
Bank Name: GT Bank
---
Once your payment it successful kindly send the

"PAST QUESTION"

you need, your

"ACCOUNT NAME"

and

"EMAIL ADDRESS"

to 08058135496 or click on the

BUTTON

below to send via WhatsApp.
CLICK TO SEND ON WHATSAPP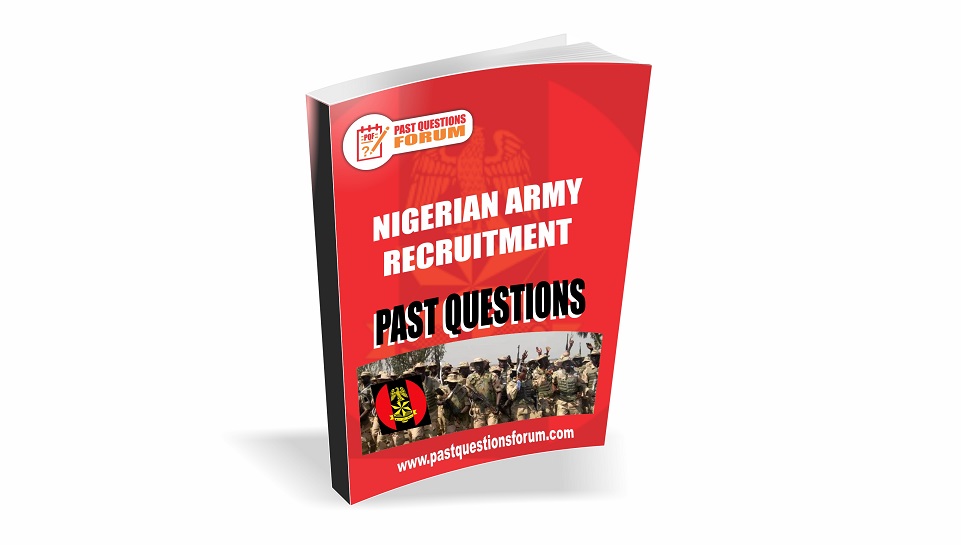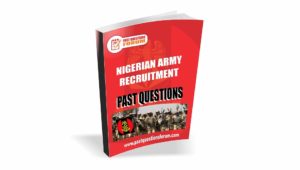 Nigerian Army, NA
The Nigerian Army (NA) is Nigerian Armed Forces' largest component, and is responsible for land warfare operations. It is regulated by the Council of Nigerian Army (NAC). It carries the brunt of security challenges facing the country, especially the Boko Haram insurgency.
The Nigerian Army is governed by a Council of the Nigerian Army (NAC). The Nigerian Army is functionally divided into fighting forces, which are infantry and armored; battle support forces, which are artillery, engineers, and signals; battle support services include the Nigerian Army Medical Corps, procurement and transportation, ordinance, and finance. Others include the military police, security, physical fitness, the chaplains, the band and public relations. The Minna-based Training and Doctrine Command (TRADOC) is responsible for the creation of doctrinal, instruction and fighting, and oversees training centres. There are 17 Corps Training Schools, as well as Nigerian Army Logistics College (NACOL).
Nigerian Army Recruitment Past Questions and Answers PDF Download
The Nigerian Army Recruitment interview questions is available for download as said earlier. All individuals who have have applied for the Nigerian Army recruitment are advised to get the latest version of the Army past questions here. This army interview questions has been compiled from different years since the Nigerian Army began interview examinations. It is strongly recommended that you get this material as you will be exposed to the nature of the Nigerian Army interview examination and you will get to know the subject combination as well as the ares of study as you prepare for the interview exam. A free version of the Army past questions has been posted below.
Free Nigerian Army NA Past Questions
Below is the Free version of the NA Recruitment Past Questions. Note that this is not the complete version of the material. To get full access to the complete version of this material, you will have to make payment either online using your ATM card or via mobile transfer.
Question one In the Marxist theory, those who live by selling their labour are called
a. Bourgeoisie
b. Proletariats
c. Feudal lords
d. Slaves
Question two The principal of federal character was first enunciated in the
a. 1989 constitution
b. 1963 constitution
c. 1999 constitution
d. 1979 constitution
Question three AIE in Finance and Accounts means:
a. Authority to Incur Expenses
b. Authority to Incur Expenditure
c. Authority to Involve Experts
d. Authority to Incure Expenses
Question four NHIS means
a. National Health Insurance Scheme
b. Nigerian Health Insurance Scheme
c. National Health Insurance Sector
d. Nigerian Health Insurance Sector
Question five Which of the following is NOT an acceptable means of achieving democracy
a. Referendum
b. Recall
c. Initiative
d. Plesbicites
Question six A bill that applies to the whole population and is intended to promote the general
welfare is called
a. A private bill
b. A decree
c. An Appropriation bill
d. A public deal
Question six SON means ..
a. The male child of a couple
b. Son of the great Notredemus
c. Standards Organization of Nigeria
d. None of the above
Question seven Under the 1963 republican constitution,the president excercised
a. judicial power
b. executive power
c. nominal power
d. concurrent powers
Question eight Equality before the law is component of
a. separation of powers
b. checks and balanced
c. the rule of law
d. constitutional law
How to Download the Nigerian Army Past Question
Interested individuals for the Nigerian Army past questions and answers should proceed and make payment to get the updated version of the past question. After successful payment the past questions will be sent to you through your email address in PDF format
Your reviews on the NA Past Question will be highly appreciated
Nigerian Army Frequently Asked Questions
nigerian army interview questions
nigerian army short service past questions pdf
nigerian army ssc interview questions
the nigeria army past question answer
nigerian army pdf
army recruitment exam questions
nigeria army dssc past question
army past question 2020
nigerian army ssc interview questions
nigeria army dssc past question