Last Updated on July 15, 2021
The Latest version of the SHELL Recruitment Past Questions and Answers is available for download in PDF format. Did you apply for SHELL recruitment? Do you need the SHELL recruitment past questions and answers? If yes, you are at the right page. On this page, a step by step guide has been provided on how you can get the latest as well as the updated version of shell interview assessment questions with detailed answers.
Download Also: Oil and Gas Past Questions
About Shell
The word Shell, our pecten logo and iconic red and yellow colors have been visualizing the Shell brand for more than 100 years and promoting our ideals and the standard of our goods and services worldwide.
The term Shell first appeared in 1891, as Marcus Samuel and Company's trademark for kerosene shipped to the Far East. This small company in London initially dealt with the antiques, curiosities and oriental seashells. They became so famous – they were particularly used by the Victorians to decorate trinket boxes – that they soon formed the basis for the lucrative import and export trade with the Far East of the company.
In 1897, when Samuel founded the Shell Transport and Trading Company, the word was elevated to Corporate status. A musket shell became the first logo in 1901, but by 1904 a scallop shell or pecten symbol had been adopted to provide a visual image of the company and brand name.
After the Royal Dutch Petroleum Company and Shell Transport and Trading combined in 1907, the brand name and symbol of the latter (Shell and the pecten) became the current Royal Dutch Shell Group's short-form name and logo. And it has remained this way ever since.
Through the years, the shape of the Shell logo has slowly evolved in line with the graphic design trends. In 1971 the new symbol was adopted. The test of time as one of the most recognizable icons in the world stands on it for thirty years.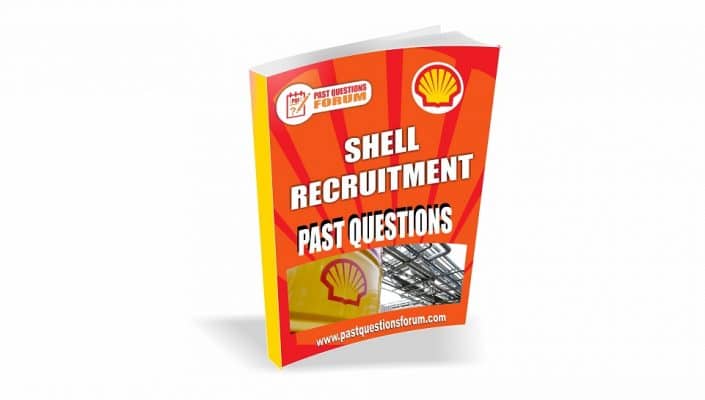 SHELL Recruitment Process
Explore Current Opportunities: Using the job-search platform to discover SHELL'S latest vacancies. You can also join the Group of Shell Talents to receive updates on job opportunities, big projects and events in your area. Our recruiters who may get in touch when they have a suitable vacancy will also have your details available.
Discover and Apply For Shell Online: If you've previously applied with Shell for a role, you can go straight to your personal profile and make another request for a new job. If you were not in touch, please login and build a profile. You will then get your application submitted. You should get confirmation we got it within 48 hours.
Connect With us at Interview: If your application is satisfactory SHELL usually arranges for a telephone interview within two weeks in most cases. Let your curiosity shine out, and ask us as many questions as you want about the position and how Shell works.
Shell Assessment Process
Final Assessment: If your interview is good, within a duration of about three weeks we will invite you to an assessment. We may arrange a virtual interview where necessary. The interview is either a professional interview, or a presentation reviewing your abilities. In some cases it will include an exercise based on a scenario. You will have the chance to ask us some more questions on such issues as bonuses and benefits. In a few days we'll try to notify you of the outcome.
Shell Online Interview Questions
The Shell oil aptitude test past questions has been provided offline. Most Individuals find it difficult taking the shell oil aptitude test past questions online and because of this, we have compiled the shell interview questions and answers in a PDF format. follow the steps below to get your material.
Shell Final Assessment Case Study, Presentation and Interview
You'll be met with a variety of different documents about a fictitious corporation during the Shell case study. The records contain historical details about the company and its activities.
To plan a presentation and make suggestions about where you believe the business will be going forward, you will read through the materials given. To formulate your recommendations you will carry out a detailed review of the key points in your knowledge kit.
During the Shell presentation, you present your findings and recommendations to one or two evaluators, who then ask about 10 minutes of questions about your findings. It is worth attempting to integrate the Shell CAR requirements (Capacity, Performance, and Relationship) into it while writing the presentation.
It shows that not only do you have the expertise to make a fantastic presentation, but you are also highly motivated to work for the company.
SHELL Recruitment Test Past Questions and Answers PDF Download
The shell interview assessment test past questions and answers has been compiled right from when shell started interview and ready for download. The shell assessment interview questions comprises of Competency Based Questionnaire, Decision-making and Problem Solving Test, Situational Judgment Test, Numerical Reasoning, Abstract Reasoning, Current Affairs, History, Basic Oil & Gas Knowledge. The shell interview questions is highly recommended while preparing for the shell assessment process. See how to get material below.
How to Get the SHELL Past Questions and Answers
To get the latest and updated version of the Shell past questions, simply click on the GET PAST QUESTION NOW button and you will be directed to our payment page. On arriving the page, kindly fill in your personal details, select a payment option (bank transfer of with ATM card) and hit the place order button to make payment.
Once payment is complete, the material will be forwarded to your email address in a PDF format.
DISCLAIMER
Pastquestionsforum is a global focused test-prep company. It is our duty to provide you with the most comprehensive study materials for your examination. Our study materials are focused on extensive analysis, input from previous test candidates, and, on occasion, official/privileged study materials made available by examination bodies and testing agencies.