TRCN past questions… Download the Teachers Registration Council of Nigeria Past Questions and Answers here.The latest and updated version of the teachers registration council of Nigeria exam past questions  has been uploaded here for download in PDF format. On this page you will get to see important information regarding the Teachers Registration Council of Nigeria Professional Qualifying Examination TRCN. Please note that this past questions and answers is divided into four (4) categories which are:
---
Payment Options
To make payment using your ATM card click on

"Get Past Questions Now"

button above otherwise make payment to the account below.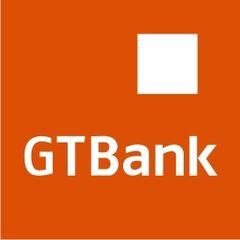 Account Name: Peace David
Account Number: 0492152088
Bank Name: GT Bank
---
Once your payment it successful kindly send the

"PAST QUESTION"

you need, your

"ACCOUNT NAME"

and

"EMAIL ADDRESS"

to 08058135496 or click on the

BUTTON

below to send via WhatsApp.
CLICK TO SEND ON WHATSAPP
Category A – for Ph.D holders
Category B – for Masters Degree
Category C – for B.Sc, PGD B.ed degree holders
Category D – for NCE degree holders
Teachers Registration Council of Nigeria, TRCN
Nigerian Council for Teachers Registration, TRCN is an arm of the Nigerian Federal Ministry of Education. It was established by TRCN Decree N0. 31 of 1993 (now CAP T3 TRCN Act 2004). The key mandates are to govern and monitor the teaching profession at all levels of the education system in Nigeria, both in the public and private sectors.
Teacher Registration Council of Nigeria, TRCN Past Questions
The TRCN past questions and answers is available for download. We will recommend that you get the past question from this website as you get the up to date version of the past question. The various categories have been listed below, you just have to select a category according to your class of degree. While the 2019 exams was approaching we had updated the past question up to 2018 and now the 2019 exams is now completed, we have added the 2019 questions. This past question you are about to download is a PDF document, you can now make payment and get a stress free download of the trcn past questions and answers, this past questions also contains questions on economics and computer science
Remain on this page to see how to download the Latest or Updated version of the TRCN Examination Past question and answers in PDF format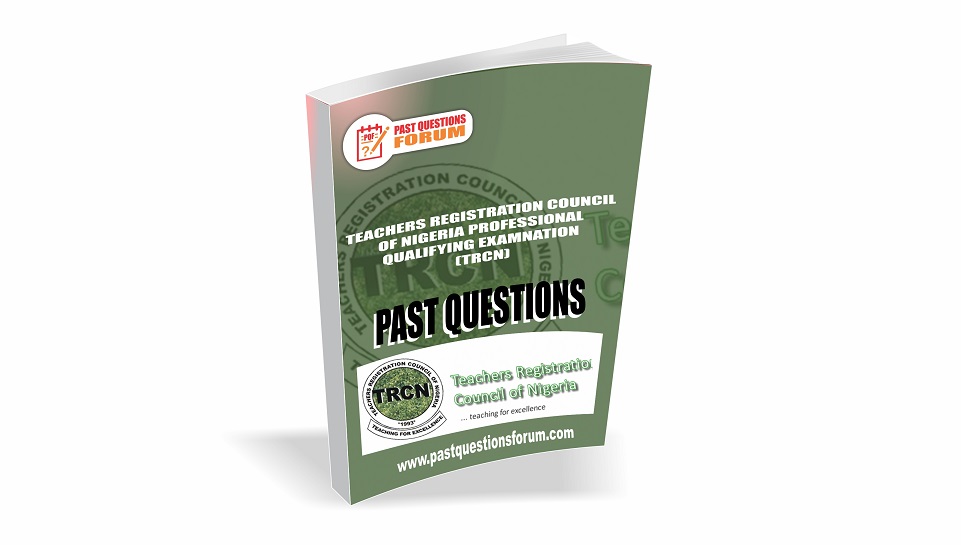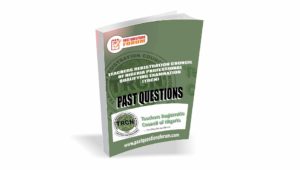 Is the TRCN Past Questions Necessary?
Take note that it is highly important that you get a copy of the Teachers Registration Council of Nigeria Professional Qualifying Examination TRCN Past Questions as it helps you during the examinations. The TRCN registration holds every year, applicants can always visit this page to get their past questions fast and easily.
Free TRCN Past Questions and Answers
Question one Which of the following computer networks does no' use the global system?
a) intranet
b) google
c) info(atrcn.gov.ng
d) www.trcn.gov.ng
---
Question two Which of the following is the first education law which spelt out that a person must be a qualified and registered teacher before he could be employed to teach in Nigeria?
(a)TRCN Act 31 of 1993.
(b) 1882 education ordinance
(C)1926 education ordinance
(d)1977 national policy on education
---
Question three Agencies of curriculum planning and innovation in Nigeria include
a. NERDCand NAFDAC
b. NERDCand TRCN
c. NUCandlCPC
d. NCCE and NBTE
e. ICPCandEFCC
---
Question four Teacher education curriculum is designed particularly to equip trainee teachers with knowledge and skills in the following except
a) liberal knowledge
b) subject knowledge
c) scientific knowledge
d) professional knowledge
---
Question five Effective classroom interaction is
a) silent
b) noisy
c) interactive
d) disengaging
---
Question six The essence of guidance and counseling in Nigeria exclude which of the following?
a) adjustment and growing needs of youths
b) changes in educational system
c) increasing societal vices
d) problems of democratic participation
---
Question seven Counseling theories exclude the following
a) Psychoanalytic
b) client centered
c) reliability
d) validation
---
Question eight The realignment of basic school curriculum which integrated certain school subjects towards vocational bent in Nigeria can be said to be a
a) threat
b) strength
c) weakness
d) opportunity
---
Question nine Median most serious defect is that
a) it is infraction
b) it is difficult
c) it is skewed
d) it is simple
---
Question ten Scientific approach in thinking implies
a) individualized thinking
b) group thinking
c) dogmatic thinking
d) technical thinking
---
How to Get the Teachers Registration Council of Nigeria, TRCN Past Questions and Answers
To get a copy of the Teachers Registration Council of Nigeria, TRCN Professional Qualifying Examination past questions and answers, simply click on GET PAST QUESTIONS NOW button and you will be directed to our payment page. Kindly select a payment option and click on pay now. You can make payment either by bank transfer or with your ATM card online. You can also copy account details from this site to the bank for payment.
Note that the past questions will be sent to your email address after payment. After downloading you material, kindly leave a review and rating in the review tab. We value your reviews and we use it to improve in our services