Description
Did you apply for job at the Sterling Bank? Do you nee the Sterling Bank past questions to prepare to the Sterling Bank interview/test? See below how to get the Sterling Bank recruitment past questions and answers. The Sterling Bank past questions has been complied in PDF format for download. To get access to this material you just have to follow the instructions below to get your material.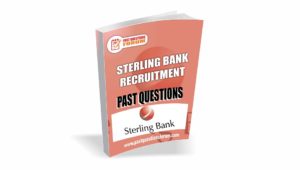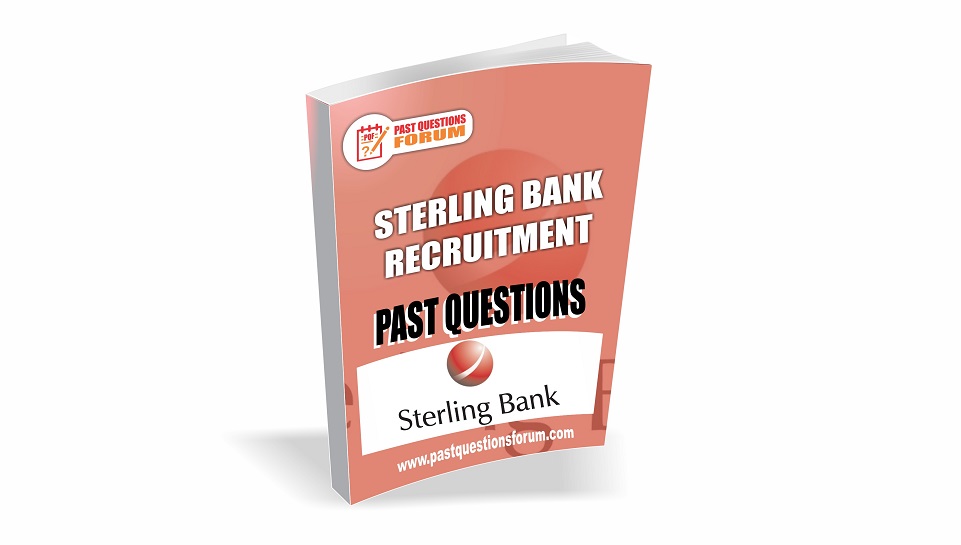 Sterling Bank Sample Questions
This is just a sample questions it is not the complete material. See how to get the complete material below.
Question one  A and B enter into a partnership investing N12,000 and N16,000 respectively. After 8 months, C also joins the business with a capital of N15,000. The share of C in a profit of N45,600 after two years is
(a) N12,000
(b) N14,400
(c) N19,200
(d) N21,200
(e) None of these
Question two LYING
(a) sleeping
(b) dishonest
(c) relaxing
(d) remaining
(e) untruthful
Question three  75 × 18 + ?% of 150 = 1380
(a) 25
(b) 20
(c) 12
(d) 16
(e) None of these
Question four Directions: Choose the word which is most similar in meaning to the word printed in bold as used in the passage.
4. SPEND
(a) pay
(b) bought
(c) devote
(d) settle
(e) empty
Question five  93. 22% of ? + 30% of 420 = 192
(a) 330
(b) 350
(c) 200
(d) 280
(e) None of these
How to Get You Complete Material
To get the complete material of the latest version of the Sterling Bank recruitment past questions and answers simply click on the GET PAST QUESTION NOW button and make payment either online using your ATM card or you can make payment directly by bank transfer using your mobile phone. After making a successful payment your requested past questions will be sent to your email address in PDF format for download.
After getting your past questions, kindly rate our product and leave a review in the review tab above. We appreciate reviews from our customers.