Description
Download the latest or updated version of Fidelity Bank Recruitment Past Questions and answers. All individuals who wish to work in Fidelity Bank or those that applied for Fidelity Bank recruitment are strictly advised to get their copies of the question regarding Fidelity Bank Aptitude test and answers. Note that this material was compiled from the past interview test questions set by the Fidelity during their interviews. Follow the stet on this page to make stress free download of the Fidelity Bank interview test study material. Also Download FCMB Recruitment Past Questions and Answers
Benefits of Fidelity Bank Past Questions
The Fidelity Bank interview past question has a great benefits to applicants who wishes to work in the Fidelity Bank. This material points out areas of concentration to applicants who are preparing for the Fidelity Bank interview examinations. Note that this material guarantees success in the Fidelity Bank interview exams.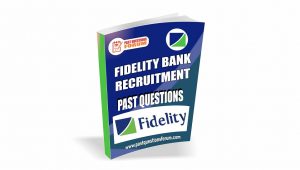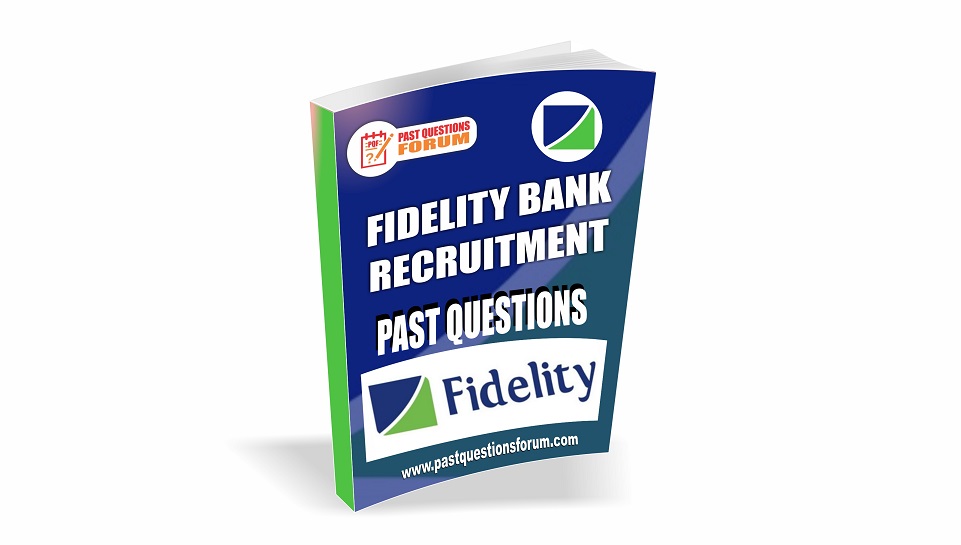 Features of Fidelity Bank Recruitment Past Questions
The Fidelity Bank aptitude test past question comprises of the under-listed subject combination
Basic Mathematics
Common Knowledge
Current Affairs
History
Sentence Completion
Verbal Reasoning
Fidelity Bank Past Questions
The fidelity bank graduate trainee past question is a compilation of past fidelity bank interview questions which conducted by the management of the Fidelity Bank during the past fidelity bank aptitude test. All candidates who have participated in the Fidelity Bank recruitment for 2020 are all advised to get the fidelity bank recruitment past questions and make proper preparation against the up coming interview. Candidates can also get the GMAT Past Questions if they wish. It should be noted that this material is nor free of charge. The price for this material has been boldly written before this post. to get the complete and updated version of this past question, kindly follow the instructions on how to purchase below to place order.
Free Fidelity Bank Recruitment Past Question
The Fidelity Bank sample questions has been uploaded below. Note that this is just a sample copy. Individuals will have access to the complete version after successful payment. Note that this material will be sent to you in a PDF format via your email address after payment.
Question one Unequivocal is antonym of
A. Multifaceted
B. Ambiguous
C. Unanimous
D. Miniscule
Question two Insert the missing number. 2, 7, 10, 22, 18, 37, 26
A. 42
B. 52
C. 46
D. 62
Question three Find the odd man out. 187, 264, 386, 473, 682, 781
A. 386
B. 187
C. 781
D. 682
Question four 23, 29, 31, 37, 41, 43, (…)
A. 53
B. 59
C. 48
D. 47
Question five Find the odd man out. 1, 8, 27, 64, 125, 196, 216, 343
A. 64
B. 196
C. 216
D. 1
How to Download Fidelity Bank Aptitude Past Questions And Answers
To get the latest version of Fidelity Bank past questions, click on GET PAST QUESTION NOW button and you will be directed to payment option page. Kindly choose a payment potion and click pay now to make payment. Payment can be made either by bank transfer or with your ATM debit card.
After successful payment, the material will be sent to you email address in PDF format for download